Class News!

This week!

Field Day
Hardtke Homeroom: Wear a yellow shirt
Wissman Homeroom: Wear polka dots!


In reading we will be reviewing reading skills by playing a board game that coordinates with a worksheet with questions that match the skill.

In writing, we will be working on our book projects! Every student needs a white poster board for next week!


Homework: I will be checking students' reading logs every day, so please be sure that your child is reading each night and recording it in their reading log. NO SPELLING HOMEWORK THIS WEEK!

Book Project
Starting next week, we will be working on a book project! The students were told that they needed to chose a fiction chapter book that they wanted to write about and present to the rest of the class. The entire project will be completed in class, your student will just need a white poster board to present their final project.
* An email will be sent describing this project!



Battle of the Books!
THIS THURSDAY!!! All parent chaperones should be at school before 9:45 so that we can get to Clearwater on time for the battle at 9:15.
We should be back to school around 11:30- 11:45



Portfolio Assessments
The 3rd grade portfolio assessments are tests the students take throughout the entire year. In order for your child to be promoted to 4th grade, they must pass 4 assessments at some point throughout the year. So far we have only taken 3 and we will be taking 2 more before winter break. If you have any questions about these assessments, do not hesitate to contact me.
PORTFOLIO TESTS ARE COMPLETE!!!!!


Powered by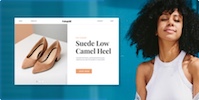 Create your own unique website with customizable templates.