Homework
Homework will be given at the beginning of each week and is due the following Friday.
Student agendas and reading logs must be signed daily to insure communication between home and school.

In my class, students will have spelling, a reading log, and on occasion, writing to complete.

*Students will be sent home with their agenda, as well as a homework folder every day*
Spelling
Each week, students will be given 20 new spelling words and a spelling menu. Students must complete at least 3 activities off the menu each week and are due that following Friday.
Reading Log
Students are responsible for tracking their reading on their reading log each week, which is given at the beginning of the week, and a parent/ guardian signature is very important each night! I suggest encouraging your child to read 15-30 minutes each night. If your child doesn't have a book to read at home, they are able to check out a book out of our classroom library. Reading logs are due every Friday!

I-Station

I will be assigning I-Station once a week in replace of reading for 20 minutes. It should be completed the night I assign it and if there is any problems, just send in a signed note or an email so that I know not to deduct points, and have your child read for 20 minutes as usual.


Writing
On occasion, your child might have writing homework. The only writing homework that will be given will be to edit their writing by adding the skill that we are working on during the week. When writing homework is given, it will be written in their agendas and will be due Friday as well.


If you have any questions or concerns do not hesitate to contact me!
Powered by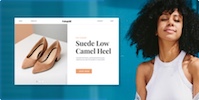 Create your own unique website with customizable templates.